ADJUSTABLE PALLET SUPPORTS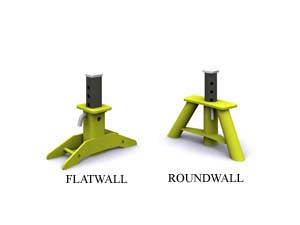 The Adjustable Pallet Support is designed to replace wood blocks, bricks, or whatever precasters use to raise pallets in order to pour short structures. It adds efficiency, stability, and SAFETY.

ALL Adjustable Pallet Supports are CUSTOM MADE in our Machine and Tooling Shop.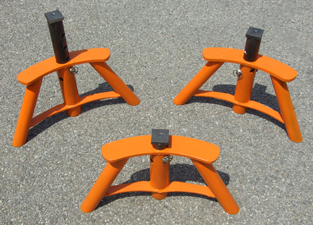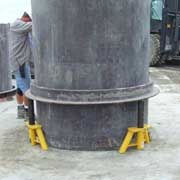 Available for Roundwall (any I.D.) and Flatwall (any size) structures. The base supports are shaped to match the curvature of your molds, reducing or eliminating the possibility of the support tipping over.
1
"
height increments standard.
10,000 pound capacity per
"
Adjustable Support
"
.
Heights from 6" to ???".

DOWNLOAD: Website Pallet Supports – FW
DOWNLOAD: Website Pallet Supports – ID