Plastic / Urethane Hole-Formers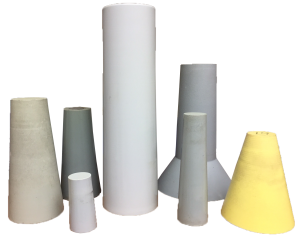 Solid urethane material – extremely durable!
Flat and Round Wall available
Any Hole Diameter and/or Taper – we have hundreds of existing molds for various sizes, and can CUSTOM MAKE new ones to your exact specifications!
Ideal for Small Hole Needs
Available with BOLT-ON or MAGNETIC Mounting Options
CONTACT US for Details!
Blackthorn's Plastic/Urethane Hole-Formers in a Dry Well Mold