Click on the product name or image below to view available sizes & options!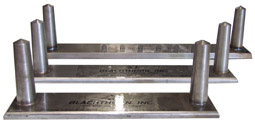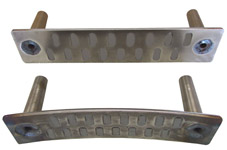 Blackthorn's Magnetic Step Pin Assembly forms the holes necessary for installation of manhole steps.
Mounts magnetically to the form (also available with nail holes for use with non-magnetic forms).
Eliminates need to drill step holes after the structure has cured, saving you time & money!
Available for both FLAT WALL & ROUND WALL structures.