Designed with the Precast Industry in mind!
Because brass is softer than steel, it will not damage steel pallets, molds, etc.
CLICK THE HAMMER ABOVE to see a list of standard sizes.
Rubber Hammers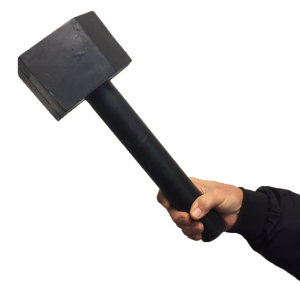 Ideal for removing Fiberglass Hole-Formers from concrete castings without causing damage to the hole-former.
One side of head is wedge-shaped for easy removal of Corner Hole-Formers.
Available in two (2) Handle Lengths – SHORT (pictured above) & LONG (2-hand sledgehammer)
Concrete Vibrators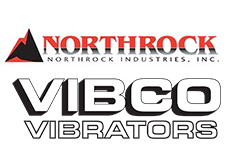 Blackthorn is an authorized dealer of NORTHROCK and VIBCO vibration products.
CONTACT US for a quote.
EZ Lift Pins

5,500 lbs. capacity.
CLICK HERE for spec sheet.
Rigging Attachments